"Objects in the Mirror"
"Biographical Sketches of Band Members"

Mark McCartney : Drums and Percussion, vocals, writer, arranger, member ASCAP, his favorite styles are jazz-fusion, latin, african, celtic, funk, R&B, abd reggae. Nicknamed the "energizer" for his boundless energy, mark has played with Vanguard recording artist Shana Morrison & Caledonia, Claddagh, Bob Bradshaw, Fantuzi, The La La's, Saul Rayo, Key Grip, Schizophrenia, Green Things, Mike Mirabella and James K. Mark appears on numerous CDs, and has toured extensively, and has performed in countless clubs, concerts, festivals and national venues, and his studio credits are equally impressive.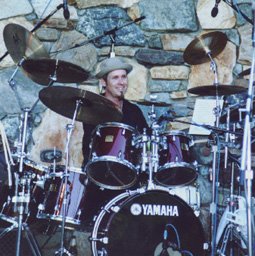 Perry Mills: Guitars, vocals, writer arranger, producer. Originally from Milwaukee, some of Perry's favorite influences are Hendrix, Johnny Winters, Joe Satriani, Steely Dan and the Beatles. His roots are in soul, R&B and jazz-rock fusion, and his career has included stints with J.J. La Crosse, the Road Crew, Jeff Ross, Mark Lindsay of Paul Revere & the Raiders, Terry Mansfield and has appeared with Ted Nugent, Quicksilver Messenger Service and Fleetwood Mac. Perry has toured nationally, showcased in L.A. and recorded for nearly three decades. His original music is featured in this new band and their new CD productions.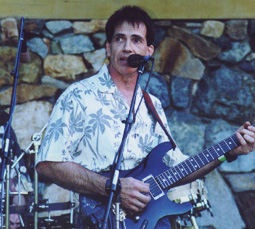 Pat Jacobsen: Fretted and Fretless bassist, vocals, writer, arranger, manager. Born in the San Francisco East Bay area, Pat has been performing for 34 years with groups including Pacific Brass & Electric, the Buzztones, Holly Penfield, the Mojo Hanna Soul Review, David Ladd & KEZR Jazz All-Stars, Ivan Najera and Saul Rayo. He has extensive studio recording and producing experience and band management experience. He is also co-founder of extremeaudio.com, the Auburn JazzFest and founded PatCo records in 1997 for his Hasbeenwannabees project with Bill Bentley. Pat is a lead singer and multi-instrumentalist.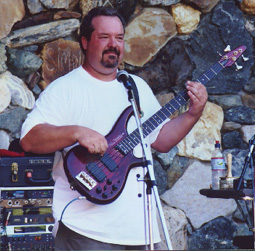 Kit Bailey: "Kit Bailey Loves Rhythm." He has travelled extensively both teaching and performing in America, Mexico and Europe as a percussionist since 1966 and has degrees in psychology and cultural anthropology, graduating with honors. His career has included gigs with symphonies, big bands, latin groups, rock, R&B, jazz, african and conga troops. He is steeped in global rhythm studies including Brazilian, celtic, balkan, djembe, rock, pop, cuban, congolese and classical styles. His resume is extensive, his experience vast and refined, having worked with Sarah Vaughn, Phyllis Diller, and myriad orchestras and countless recordings.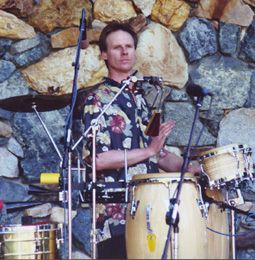 Bob Villwock: Keyboards, bass, guitar, writer, arranger, vocalist, and drums. Bob studied jazz piano at Cleveland Institute of Music, and at Berklee School of Music in Boston, he is an accomplished jazz composer and electric bassist. His resume includes both studies and performances in choral and orchestral idioms, and has toured as a jazz-rock keyboardist natinally working with The Peels, Juliet Gobert, Simon, CoolHeat, Mad Dash and others. His favorite styles are jazz-fusion, rock, alternative, funk, progressive fusion and modern smooth jazz. His father R.V. Villwock is also a reknown jazz keyboardist.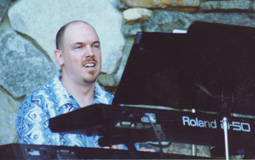 ADDITIONAL LINKS:
Objects in the Mirror overview and calemdar updates: http://www.fruitcratelabels.com/objects.html
Pat Jacobsen's music resume and "Objects" contact information: http://www.fruitcratelabels.com/musresume.html
(Last update: 8/19/03 )