fruitcratelabels.com
Welcomes you to
Patco Records
---
Home of:
HASBEENWANNABEES
Featuring Pat Jacobsen and Bill Bentley
And their New Pop-Jazz Music CD:
"Pentathic Merameters"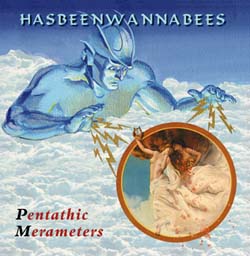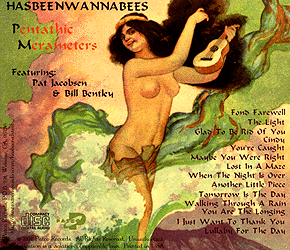 PATCO RECORDS began in 1997 as an endeavour of Patco Enterprises, out of necessity. After 27 years in the "music industry" professional bassist, vocalist Pat Jacobsen, decided to begin producing independent CDs for himself and other long-time friend musicians from the San Francisco Bay Area. In the modern world of Internet marketing, and with the availability of inexpensive, powerful home recording equipment, and reasonable CD disc manufacturering, the need for major label cupport for musicians careers is waning. Independent musicians are finding new ways to become their own promoters. Small independent labels are beginning to spring up nationwide. PATCO Records is on such entity. Keep an eye on us and see how we grow.
Pat Jacobsen
For information about bassist, lead vocalist Pat Jacobsen, his availability for recording and producing, or CDs for sale, please visit the resume page or, please contact: pjacobsen@fruitcratelabels.com